We are Skyne, the partner to grow your brand.
We create, refine and transform businesses, combining creative strategic solutions with outstanding design.
We are Skyne, the partner to grow your brand.
We create, refine and transform businesses, combining creative strategic solutions with outstanding design.

How we help you grow your brand
"As an entrepreneur, you are looking for awareness, market share, and profit while dealing with a constantly changing market. The most challenging moments offer the greatest opportunities to grow and expand. These are the times for your company to stand out from the competition.
You need help seeing, creating, and grabbing such chances. A branding partner that moves your company forward, someone who understands the needs of fellow entrepreneurs and the importance of long-term commitment. Having worked for decades with globally renowned brands, we approach our partnerships with expertise and dedication"
Dennis de Rond
– Founder Skyne
We make the difference for our clients' brands
Jotun 'Lady design' packaging increases sales
A succinct story and positioning for the contemporary beachside retreat: Jumeirah Al Naseem
It all starts with a conversation
We are experts of bright brands that get you results. Together in dedicated teams, working in short time frames, we challenge you from different perspectives, to make unknown growth opportunities known. We stand by your side, until you get where you want to be.
For us, everything is about the relationship and it all starts with a conversation.
Roel Vos
– Partner Skyne
Hear our partner experiences
"I enjoyed our collaboration with Skyne, they created a winning logo and brand elements that really took Dibba Bay to the next level, allowing us to evolve from a local UAE brand into a global brand"
Ramie Murray
- Founder of Dibba Bay
"Our partnership with Skyne has delivered more than we ever hoped. For years I have held the strong belief and devotion to the sustainability and preservation of the honey bee. Seeing that vision turned into a visual reality is a very satisfying and gratifying feeling. Skyne has been with us every step of the way, caring for our vision and seeing exactly what we see for the future of the brand. I couldn't have asked for better partners in this very dear and personal venture"
His Highness Sheikh Salem bin Sultan Al Qasimi
"Skyne invests a lot of time to really understand your challenge. They take your thinking to the next level and make it more focussed. They shape your strategy in a better way than what you had in mind. Skyne kept us on our toes, they are quick, so we had to become quick as well. Lastly and most important is the quality of the deliverables it was beyond our expectations. We see Skyne as a real business partner."
Waleed al Saud
– CEO, Mukatafa
"Dealing with Skyne was an absolute pleasure. Professional deliverables, innovative ideas, timeframe commitment and most of all high communication skills which definitely worked for the brand's best interest. Thank you!"
Shaimma Al Zarooni
- Founder, Tales of Gems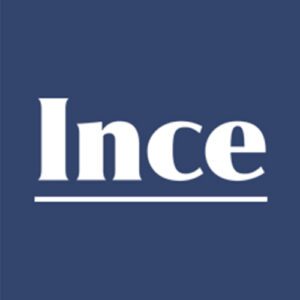 "Working together with Skyne on this important project was very refreshing. They are full of creativity but also really make every effort to understand the industry in which we operate. Their research skills are second-to-none which formed the perfect foundation to build a brand of which we are all very proud – in a relatively short period of time."
- Ince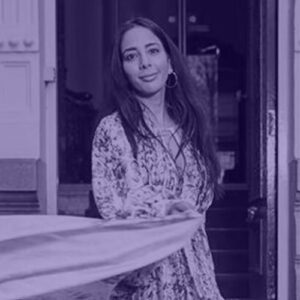 "I'm very proud of working with Skyne. They go beyond my imagination."
Sunaina Kuldipsingh
- Founder Boutallion
"There is a fine line between giving value & selling a product. Skyne's team is value-oriented and work with a lot of empathy. To us that is priceless. We didn't only receive the best product we could think of but we made a team without hiring anyone."
Mohammad Al Abbar & Maryam Lootah
- Founders / CEO's Akaar
"Skyne's strength lies in quickly mapping the opportunities for your company and translating these into a strategy for your brand. The team guides you along the way."
Marcel Pronk
– Managing Director Pronk Dubai
"My first meeting with Skyne felt familiar right away. The passion for their field immediately stood out. Their flexibility, joined-up thinking, thinking differently and energy were decisive for us to work with Skyne. We are excited and very satisfied about the result. We will definitely be working with Skyne again for the next step."
Sjafuddrin D'Mattos
– Co-founder & CEO Rashiq IT Solutions
"Skyne has supported us with the local adaptation of the Rituals Brand Book to ensure that our communication is in line with cultural specific requirements. It's a great partnership which is essential for a successful launch of the brand in the region."
Björn Floot
- General Manager Middle East, Rituals Cosmetics
"The new packaging was extremely well received and sales reflect that by being up big time! This result is the best way to measure the added value of Skyne."
Guenael Fily
- Commercial Director Lucas Bols
"Skyne is a partner who really understands our business and is continuously challenging us to stay innovative and distinctive."
Ron van den Berg
- Managing Director Bruynzeel Keukens & DKG International
"Skyne has done a superb job, and till today we carry the new brand and identity with pride and passion."
Jurry de Vries
- Managing Partner Total Solutions Middle East
"Skyne was most definitely a good choice for us at Shurooq, to help establish our new brand and achieve quality positioning."
Mahmoud Rashid al Suwaidi
- Mleiha and Kalba Manager at Shurooq
"The Skyne team is professional and creative. They know how to translate our thoughts into practical, creative solutions. It is a pleasure working with them."
Annemarie Boenk-Retera
- Founder and general manager JustKidding, UAE

"The clarity Skyne brought to our business was invaluable and has enabled us to think outside the box to become more successful in delivering that message."
Jaysn Lean
- International Director, Asia Pacific at Royal Ahrend APAC, Shanghai City, China

"I am still very proud every time I showcase Khalifa Port Container Terminal using the tools and storyline in the visitor center."
Martijn van de Linde
- Former CEO Abu Dhabi Terminals/Advisory board
Mubadala Infrastructure partners Limited Abu Dhabi
"Skyne has reached a high level of quality for the strategy, design and implementation of the SRTIP brand, besides this, they are a reliable and real partner."
Hussain Al Mahmoudi
– CEO Sharjah Research Technology and Innovation Park
"Your integrity and experience in packaging, marketing and research, impressed the whole team"
Natalie Ridgway
– Director of Marketing at Bateel International
"Mukatafa is honored to have partnered with you to bring Mihan's job fair to life. The brand identity you created seamlessly paved the way for success in providing more than 10,000 jobs in tandem with the Saudization initiative. With more than a million nationals unemployed in Saudi Arabia, this job fair brought hope, stability, and grounding many who lived without it this year. Together, we are creating a future where everyone wins.
Thank you for your partnership, leadership and for making a difference in this kingdom that we all love so much."
Razan Farhan Alaqil
– Director of Advocacy, Mukatafa